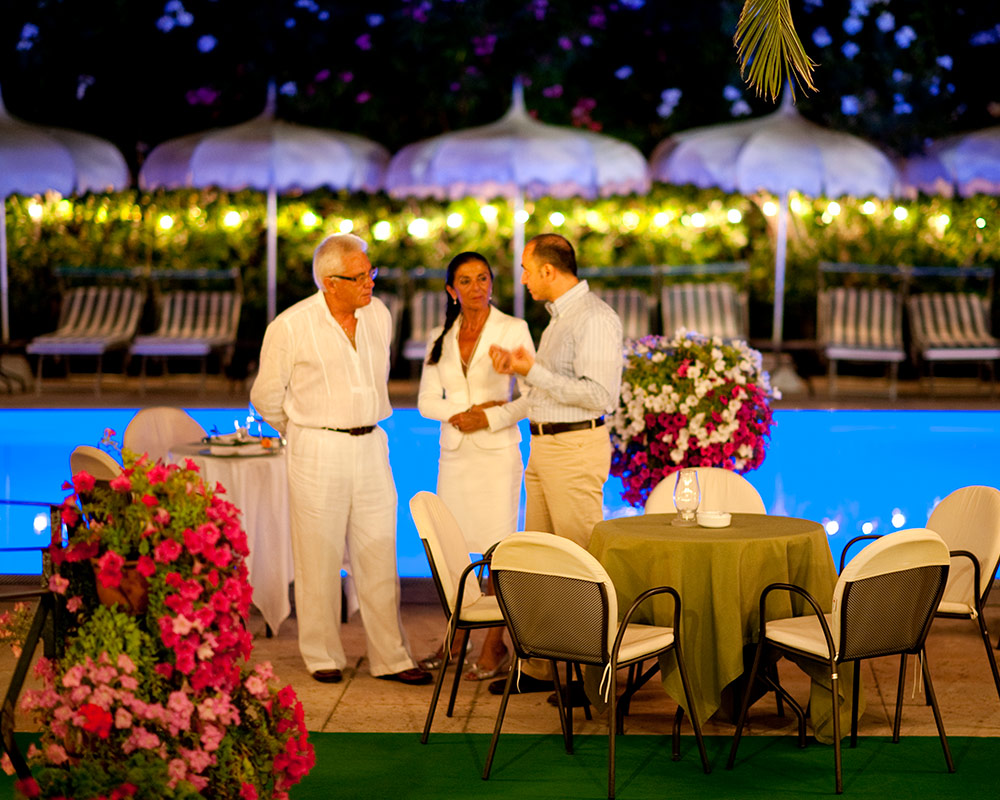 Adrian's Villa - Villa D'Este - The Spa
The Grand Hotel Duca d'Este is one of the best luxury hotels all over Italy and enjoys a privileged position close to the marvelous villas in Tivoli: Villa d'Este and Hadrian's Villa, two luxury villas famous since ancient Rome.
Built in 1550 for Cardinal Ippolito d'Este, the villa lies in a large park, with a total surface of 3,500 m2, and is adorned with 500 fountains by Bernini. The Avenue of the Hundred Fountains and the three Fishponds are renowned all over the world.
The Villa has recently been restored and in 2002, after 400 years, the Organ Fountain has been completely cleaned and is now active daily.
The Sirio Hotel group is the sole supplier for the catering service in Villa d'Este and can organize gala dinners in the marvelous frescoed halls of the Villa.