TIBI Spa is your Wellness Center in Rome
TIBI SPA IS THE ONLY WELLNESS CENTER THAT ENCLOSES THREE SPAS IN ONE MAGICAL PLACE.
A spa for the whole family, the Amet Spa for your parties and events, a couple's spa for a romantic day in complete relaxation.
Website
Shop Online
WELLNESS COMBINES WITH HEALTH
Imagine a place where you can relax, travel with your mind and senses, enjoy a moment of pure relaxation and immerse yourself in a mysterious sensory journey. Not just a Spa, not just a wellness centre, but an oasis of pure pleasure, to take care of yourself and try our wellness treatments.
A place designed to give incredible emotions, equipped with the luxurious TIBI swimming pool with hydromassage chaise lounge and bubble ring, sensory tub with chromotherapy and music therapy, effervescent tub, beneficial water jets, Finnish sauna, Turkish bath, Mediterranean bath, Kneipp path, ice room, water paradise emotional showers, salt room, beauty cabins for wellness treatments, massages, couple massages and relaxation rooms with herbal teas.
Shop Online
AN OASIS OF PEACE AND RELAXATION
Our wellness center includes three Spas because it is equipped with an Amet Spa, i.e. a room dedicated to parties, meetings and events and a Spa for Couples, both with hydromassage tub or pool, sauna and Turkish bath. In this extraordinary place you will be able to experience moments of tranquility and privacy and try our ritual for couples. You can also access any other room, just like other guests.
We have an area with a swimming pool dedicated to children. Finally you can enjoy a day in complete tranquility with your children, who can enjoy a fun jungle-themed pool completely dedicated to them. Choose the TIBI DAY SPA formula, the HOTEL + TIBI SPA formula or try one of our promotional packages!
Try our structure for your relaxation in Tivoli Terme, a few steps from Rome!
Shop Online
Virtual Tour
TIBI SPA IS THE ONLY WELLNESS CENTER THAT ENCLOSES THREE SPAS IN ONE MAGICAL PLACE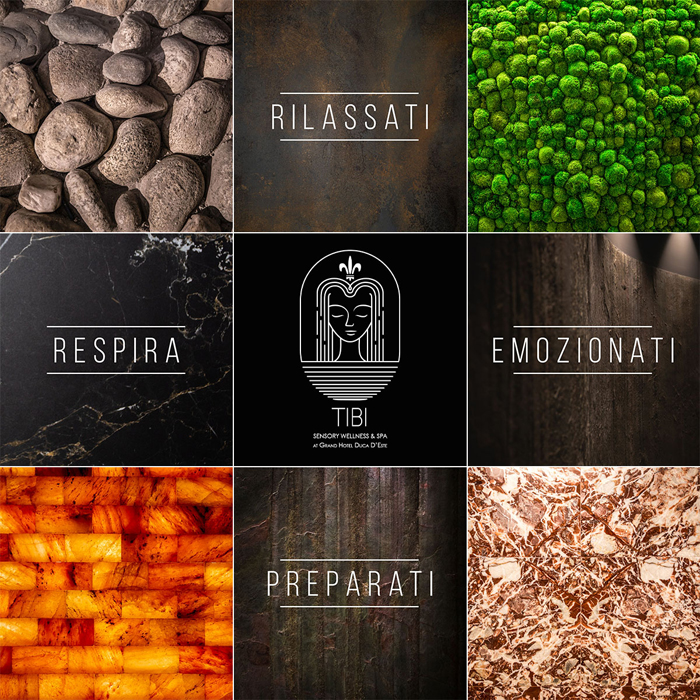 TIBI SENSORY WELLNESS & SPA
A unique project, a thought DEDICATED TO YOU.
Get ready for a new wellness experience!
Leave your email address here to receive more information and exclusive promos relating to the opening period.